A USEFUL TABLE FOR LAMP MAKING         
---
When making a multiangle lamp, you can get derectly the angle of a glass piece from the slope angle of the lamp by the table below.
You can make a pattern paper easily from a lamp silhouette by this.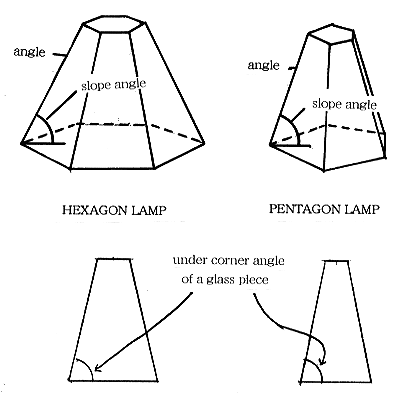 For example of a hexagon lamp, if you want to make a lamp with 80 degrees of slope angle, you should see 80 degrees on A and 6 on B and get 85 degrees for a under corner angle of a glass piece.


A TABLE TO GET UNDER CORNER ANGLE FROM SLOPE ANGLE OF A LAMP


  made by RUOKOBO
---