Luminous Orange SXSW2007 Tour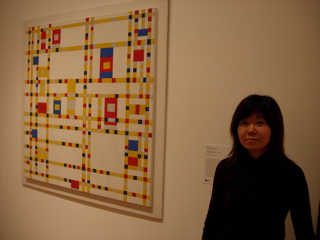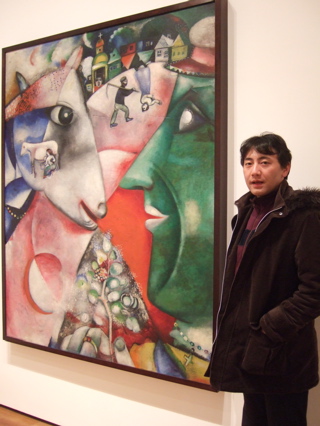 Takeshi Endo from Navigation Records and I visited NY first.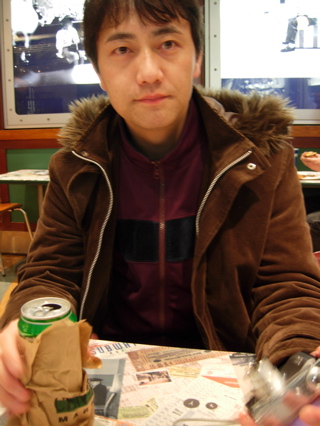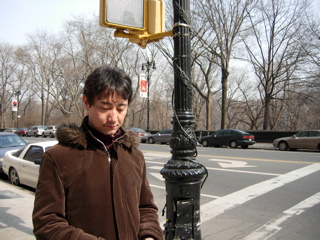 Banning of drinking outside is a growing trend in the US...
Now we're accostomed to wrapping beer with a paperbag.
Central Park West... nearby our hotel.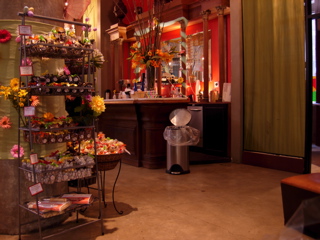 Jacques Torres Chocolate Shop in down town. I loved their Macademia chocolate and Hot chocolate!!!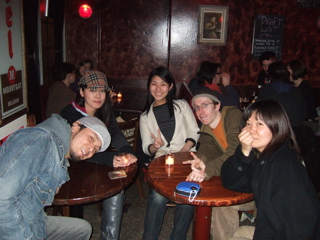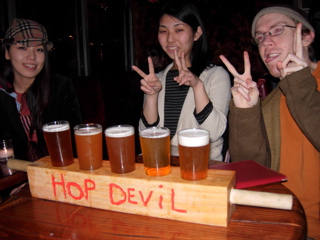 With Trevor... owner of Music Related... label mates Nobuko, Sawako, and Nobuko's boyfriend.
It turned out to be like beer tasting party rather than promotion strategy meeting. hahaha.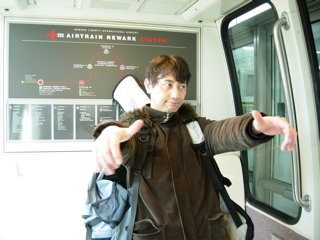 Heading for Austin.... Takeshi got excited on the airtrain.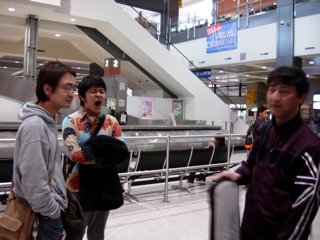 At Austin Bergstrom Airport, we found guitarist Fujii
and drummer Harie crestfallen, for their baggage was lost.
What are we going to do without their guitar and snare drum??!!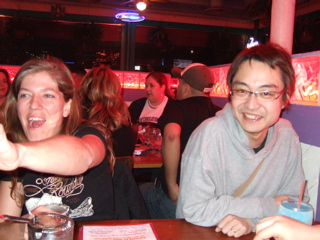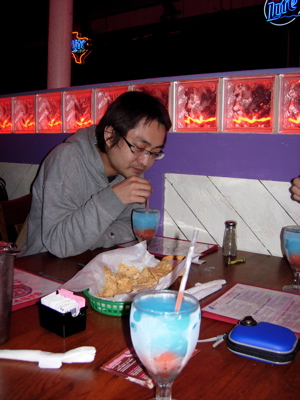 Drink, before anything.
Though the next day, to make matters worse, we arrived at a rehearsal studio to find out
our equipment reservation I made 1 month prior had been unreasonably cancelled.....
They attributed the mistake to one inept staff who quit soon after taking our reservation,
though that meant we had to play the showcase without any decent rehearsals.
I was too shocked to take any photographs.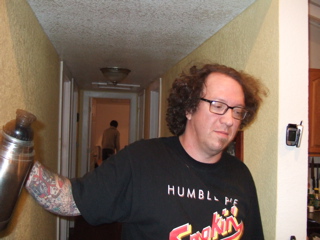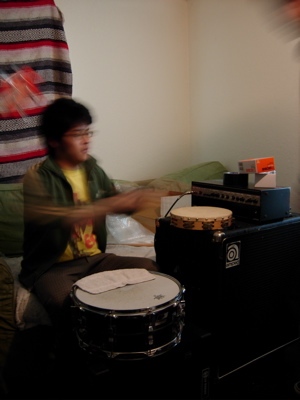 Whireas the sudden thunderstorm flattened our spirits completely.
Though we were saved by Aimee and Garrett's, the friends of Aicon's
(who's known as a guitarist and vocalist of toddle and swarm's arm),
kind offer to let us use their equipment and living room for rehearsals.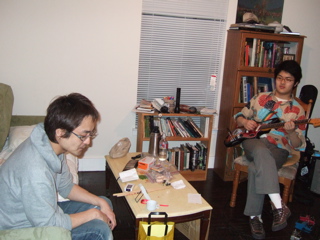 'We did our best, mate?'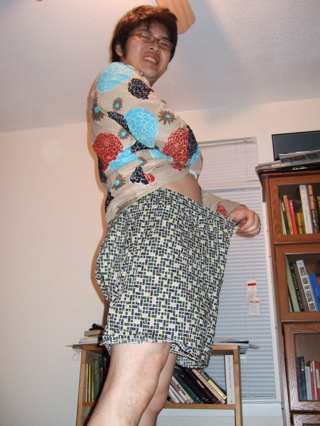 'Yeah, besides now I bought new underwairs to change!'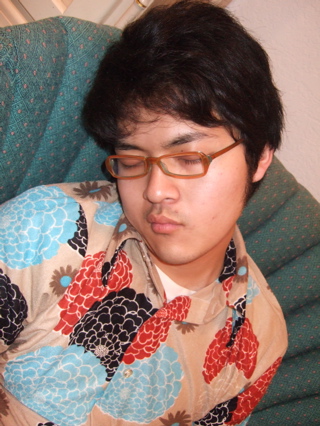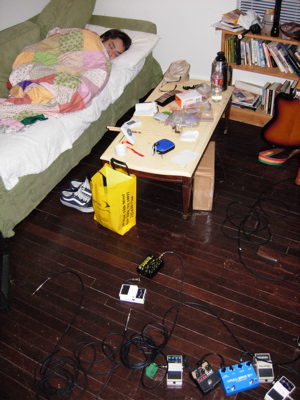 'There's nothing better than to sleep, then!' 'Can't agree more'
Next
Home