Drawings of detailing cab of Small Diesel Locomotive KöfII.
This page shows drawings of cab of Small Disel Locomotive KöfII (märklin #5574).
Black lines means märklin original.

Red lines means added or will be added details.

Put the mouse cursor to the parts you want to see description.

Click the mouse at some parts shows individual parts drawings in new window.
Top view: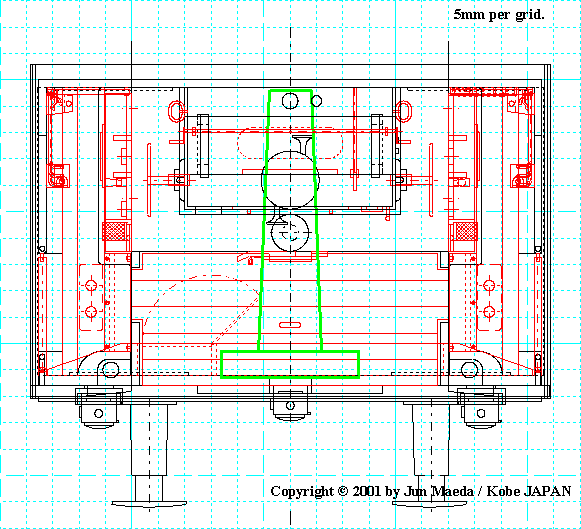 Side view: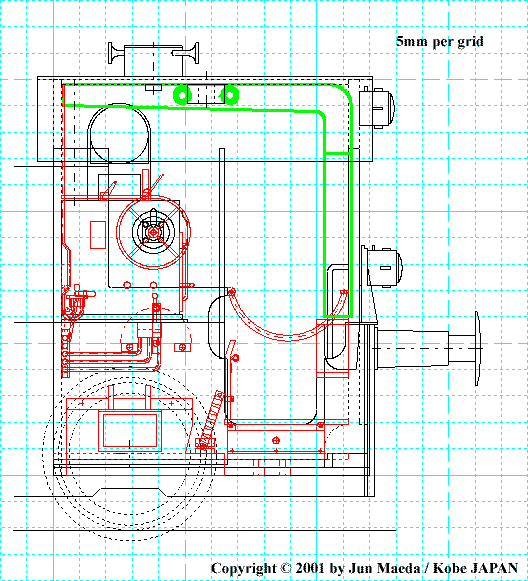 Rear view: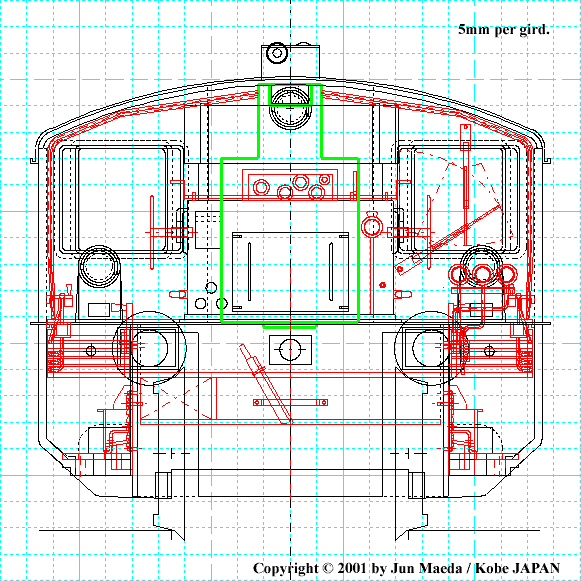 Copyright © 2001 by Jun Maeda / KOBE JAPAN