Märklin Gauge1 track data for TrainCAD.

There are many layout planning CADs. Some of them has very high specification such as function of digital control console.Yes, it is great! and usefull, but if you plan small or simple layout, it is too much high spec. for some of you.

I'm using 'TrainCAD' to plan my tempolary layout. I'm very satisfied for it. Not only it has enough quality, but also it is one of rare freeware layout planning CAD.

Here is the märklin's Gauge1 track data for TrainCAD. Please download and use it ........ of course free-of-charge!

Please click here to dawnload the data.
~ File name: marklin1.zip(568bytes). Please unzip before use it.~
You can download TrainCAD programm(free ware) from here.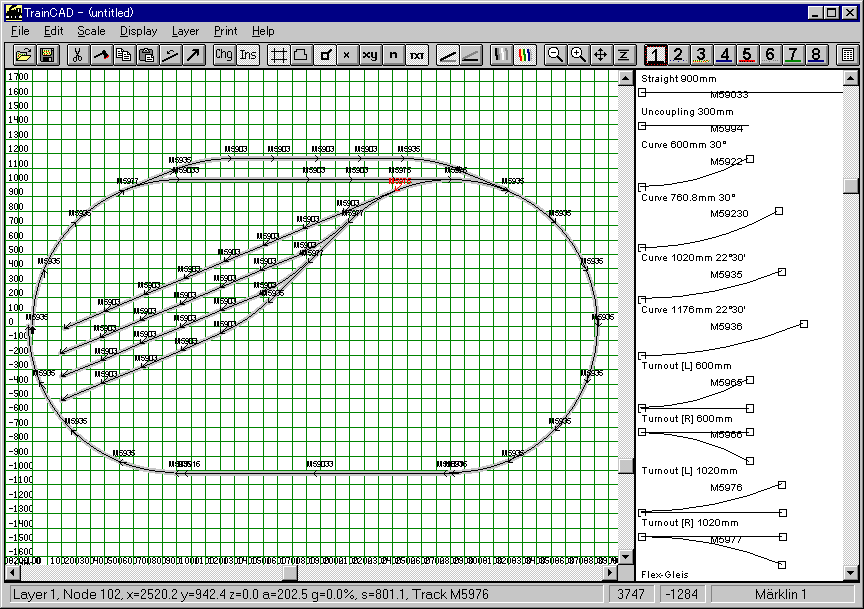 Copy right © 2001 by Jun Maeda / KOBE JAPAN