Ommru33(2-axles open wagon) from Gunze plastic kit.
This page shows kit bashing Ommru33 open wagon of the DB from Gunze(former Dragon model) static model kit to Gauge 1 working model.
Length and width are 1:35. Only hight adjusted to märklin wagons.
Construction: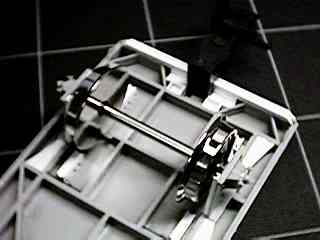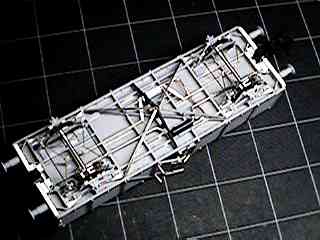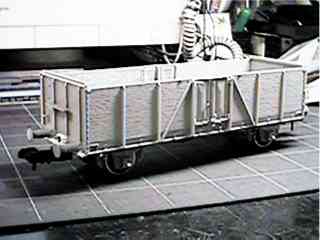 Important part of frame work strengthen by styrene I-beams or L-angles.
Standard marklin couplers and wheels, bearings are industrial plastic bearing.
Detail of under frame: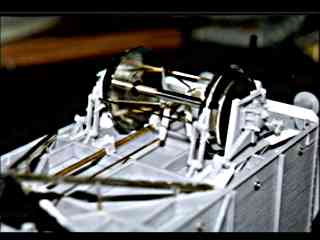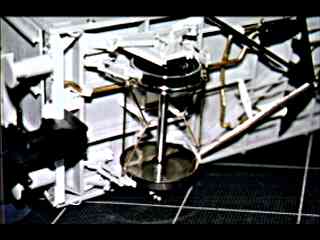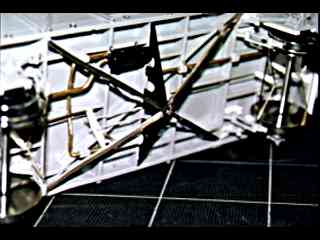 Some details such as brake riggings and pipes added.
Under frame truss made from HO rails.
Paint works: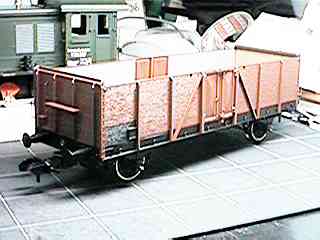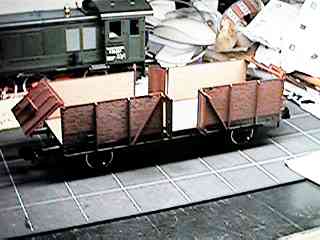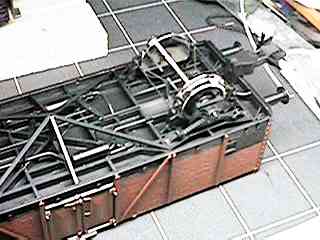 Painted by air brush.
Side doors and end doors can be opened.
Weathering / Detailing: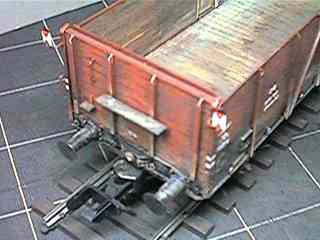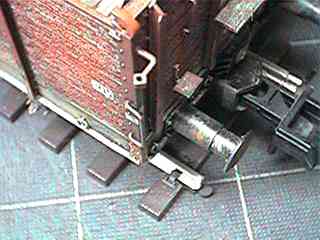 Selfmade marker signal Zg3 and it's holder.(see here.)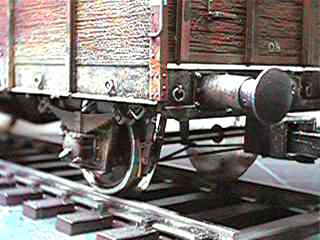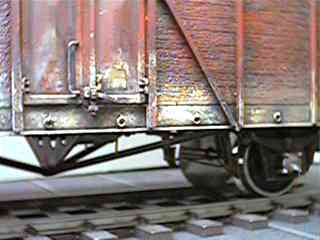 Weathered by 'washing' and 'dry brushing'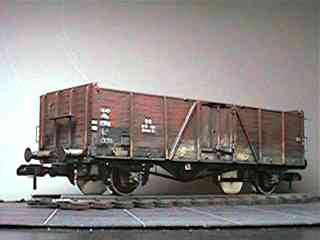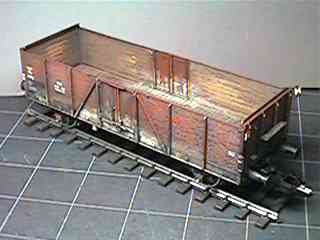 Copyright © 2000 by Jun Maeda / KOBE JAPAN